Sign Up Now
REGISTRATION
Please fill out the form below to start the registration process. Once that step has been completed you will be taken to the PayPal payment page to complete your registration. You will be able to sign in as a guest or you can sign in to your PayPal account for payment. We have 2 payment options. Our down payment option is $129 (This covers the classroom hours and $40 will be paid at the start of each of the 12 behind the wheel lessons for a total of $609) Our paid in full option is $579 (This covers the classroom hours and the 12 behind the wheel lesson hours) Once your payment has been confirmed you will receive a confirmation email and you can then return to our confirmation page for more information.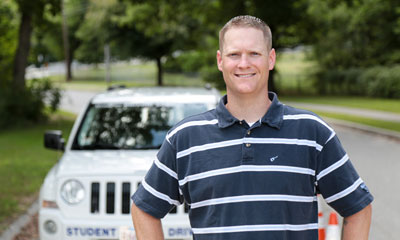 Meadows' instructor Derrick Mason
"Please don't hesitate to contact us if you have any questions as you complete the registration. You can reach us by phone at (413) 283-3332 or by email at info@meadowsdrivingschoolofpalmer.com"
Thank you for choosing Meadows Driving School!
With over 25 years of experience, you can be sure that we are able to accommodate all of your driver education needs. To ensure that your experience with us is educational, informative and positive, we are providing an outline of what you may expect of Meadows Driving School, as well as what we expect of our students and their parent/guardians.
Click here to view and download the outline.
Please read it carefully, sign and return the signature slip on or before Class #3.